Keep & Grow More Of Your Paycheck
Indiana Packers is proud to offer one of the most competitive benefits packages found anywhere in our region & industry—designed with a comprehensive array of programs and options to enrich your life in so many ways.
Benefit Programs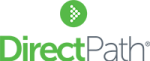 FREE Health Insurance Advocate Services—always available to answer your questions, advise you on plan decisions, help you to find the right medical services, solve claims issues and SAVE YOU MONEY!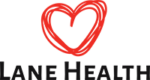 Indiana Packers Corporation offers 3 medical-plan PPO options—2 of which, through our partnership with Lane Health, feature a NEW health savings account (HSA) and an innovative Advance feature that makes it easier than ever to pay medical expenses!
Plus!
Vision & Dental
Prescription Drug Coverage
Company-Paid Life Insurance
Diverse Portfolio of Supplemental Insurance Options
FREE Healthcare Services (for eligible team members and their families in the vicinity of the IPC-plant's employee health clinic)
Reward Benefits
401(k) savings plan with company matching contribution
Paid Vacation
Paid Holidays (9)
Tuition Reimbursement Program
Employee Assistance Program
Service Awards
Discounts on Purchases of Company Products