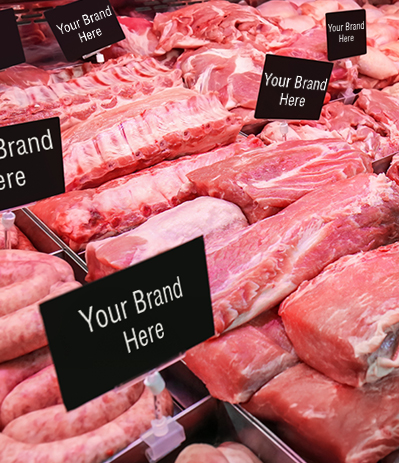 Build the Meat Case of Your Dreams
It's no industry secret that meat quality is a top-2 attribute for how shoppers decide their primary store.
At Indiana Packers, we want to help you build a meat case that sets your retail operation apart.
Whether you're looking for custom products cut to unique specifications, a private-label partnership or marketing support to bolster sales, Indiana Packers is ready to make the pork-section of your meat department thrive.
Custom Products
With a rapid development cycle for new products and the ability to achieve custom product specifications on request, let us know what we can do to help your customers find the specialty pork products they're hungry for.
Private Label
Indiana Packers makes offering your own private label of pork as easy as 1, 2, 3.
Perspective
Share your organization's vision so we can better serve your goals.
Partnership
We'll help you select a custom product portfolio and adapt your artwork to your new product labels.
Profit
Set a timetable for production and delivery and start making more money!
Talk to us today about getting started!